Theoretical Physics

Multislit Gauss Beam
Side Lobe
The side lobe of the slit.
The profile on the right at center

z

position shows nicely the noticable complex structure of the diffraction pattern.
Der Seitenflügel des Spaltes.
Der Schnitt auf der rechten Seite an zentraler

z

-Position zeigt schön die bemerkenswerte Komplexität des Beugungsmusters.
Configuration 02
Konfiguration 02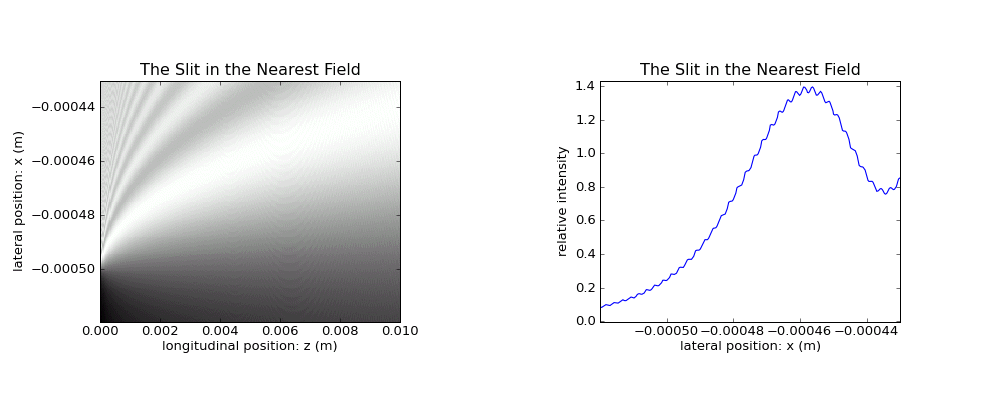 Download
Maintained since: 6/09
$Last changed: 6/09$