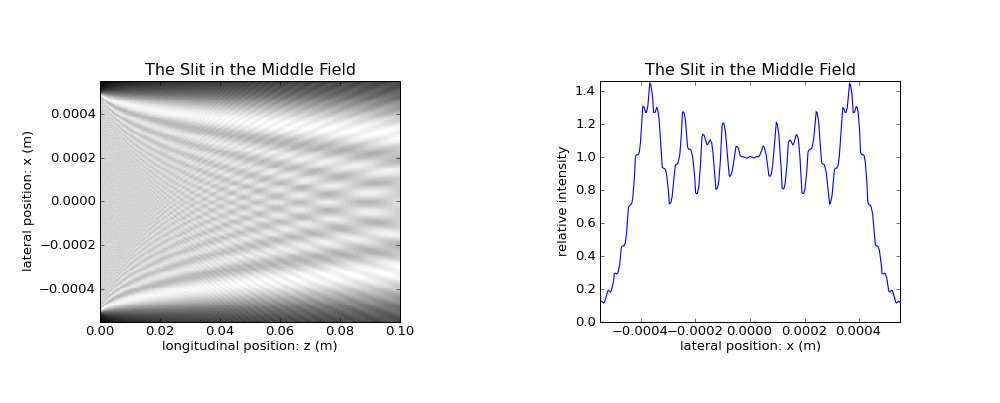 Diffraction pattern of a single slit
Beugungsbild eines einzelnen Spaltes
With
Multislit
, one can compute profiles through the diffraction pattern of separable grating structures at arbitrary paraxial position.
Mit
Multislit
kann man Schnitte durch das Beugungsbild einer separablen Gitterstruktur an beliebiger paraxialer Position berechnen.
---
Gaussbeam
Gaussbeam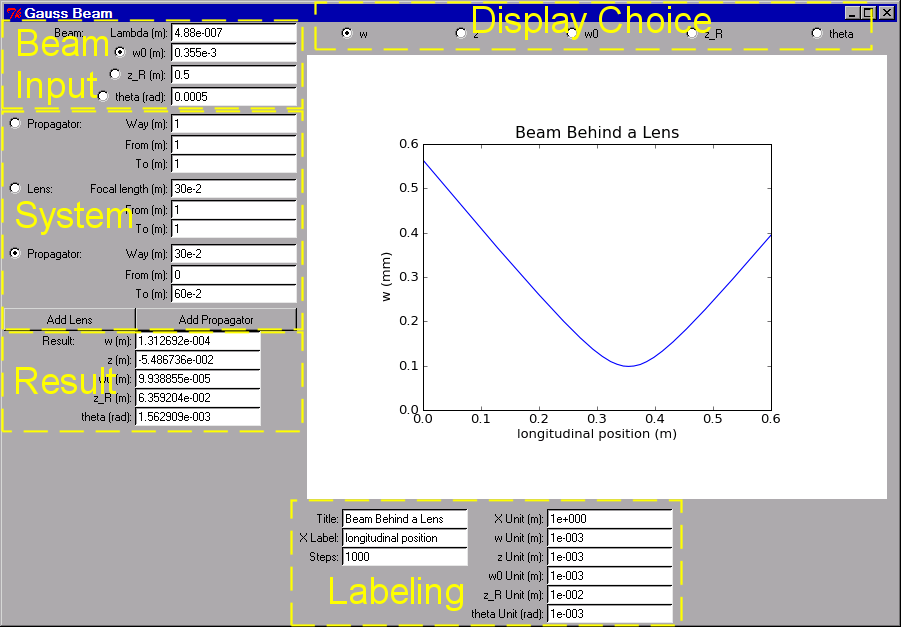 Gaussbeam Tk in action
Gaussbeam Tk in Aktion
Gaussbeam
traces Gaussian beams through lenses and open space.
Gaussbeam
folgt Gaussschen Strahlbündeln durch Linsen und den freien Raum.
Maintained since: 7/09
$Last changed: 8/09$