For a summary of the navigation scheme employed in this web site, follow the
link
.
Um zu einer Zusammenfassung des in dieser Website verwendeten Navigationsschemas zu gelangen, folgen Sie bitte dem
Link
.
---
Multislit
Multislit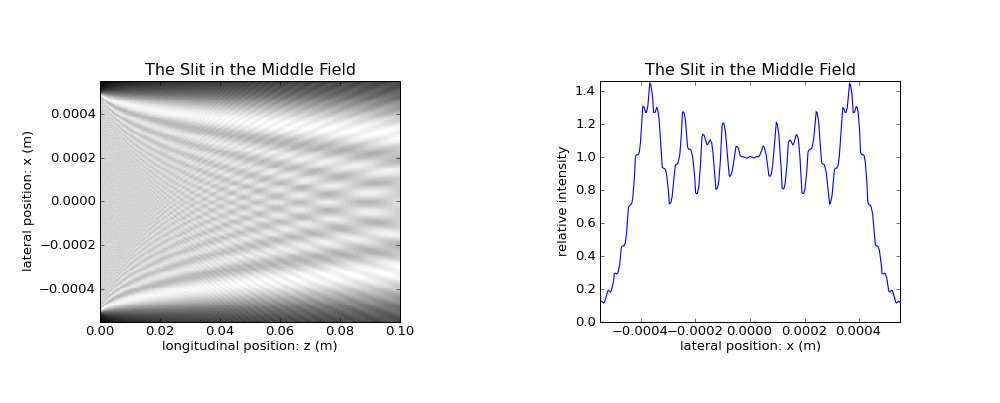 Diffraction pattern of a single slit
Beugungsbild eines einzelnen Spaltes
Multislit
is currently the flag ship of this web site. With this program, one can compute profiles through the diffraction pattern of separable grating structures at arbitrary paraxial position.
Multislit
ist im Moment das Flaggschiff dieser Webseite. Mit diesem Programm kann man Schnitte durch das Beugungsbild einer separablen Gitterstruktur an beliebiger paraxialer Position berechnen.
---
Gaussbeam
Gaussbeam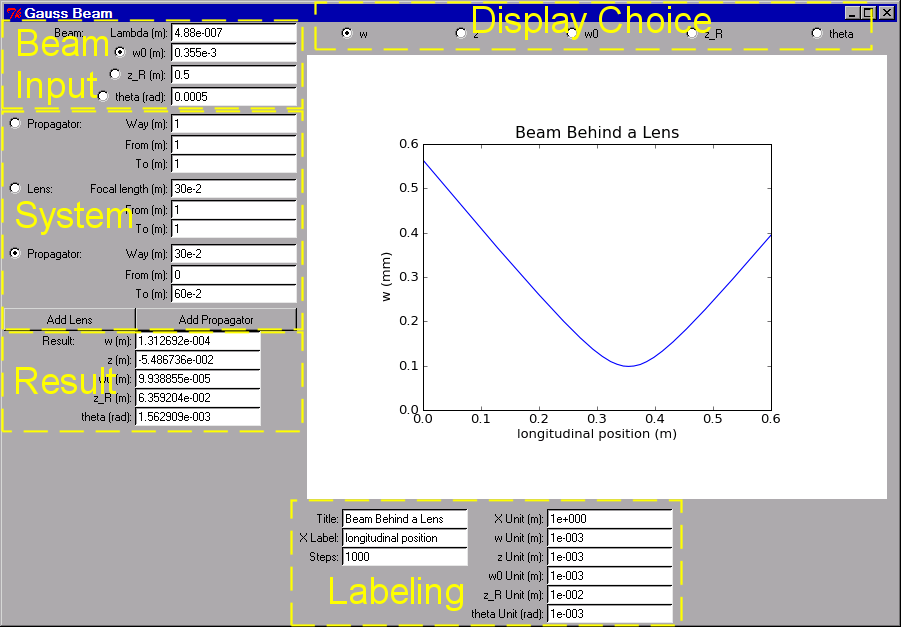 Gaussbeam Tk in action
Gaussbeam Tk in Aktion
Gaussbeam
traces Gaussian beams through lenses and open space.
Gaussbeam
folgt Gaussschen Strahlbündeln durch Linsen und den freien Raum.
---
Validating Entry
Validierendes Eingabefeld


Validating entry for numbers.
Validierendes Eingabefeld für Zahlen.
With
ventry
entries can be constructed, which validate their input, allow for invalid input, and still have always a valid value.
Mit
ventry
können Eingabefelder konstruiert werden, welche ihre Eingabe validieren, ungültige Eingaben erlauben, und trotzdem immer einen gültigen Wert haben.
---
Piano Music
Klaviermusik
Some music of J.S. Bach performed by me is available on the
Music page
.
Ein wenig von mir gespielte Musik von J.S. Bach ist auf der
Musik-Seite
verfügbar.
---
Google Calendar
Google-Kalender
An overview of what's going on at www.friedrichromstedt.org can be seen
here
.
Hier
kann ein Überblick über das, was auf www.friedrichromstedt.org passiert, angesehen werden.
Maintained since: 7/09
$Last changed: 9/09$